Accounts
General Password policies
Passwords have a minimum length of 8 characters. They do not expire.
After 5 failed logons, the account will be locked for 1 hour.
End-User (Farmers, Contractors, Consultants)
The end-user has access to the graphical user interface of the agrirouter for end users.
The user interface offers possibilities to handle the account:
onboard new application instances (creating endpoints in their agrirouter account)

create groups of endpoints

connect an account with other agrirouter accounts to exchange data

setup routings to allow or disallow message delivery to specific endpoints or endpoint groups

create endpoint records for service purpose

view a list of news/updates for his account (e.g "account connected", "endpoint onboarded", etc.)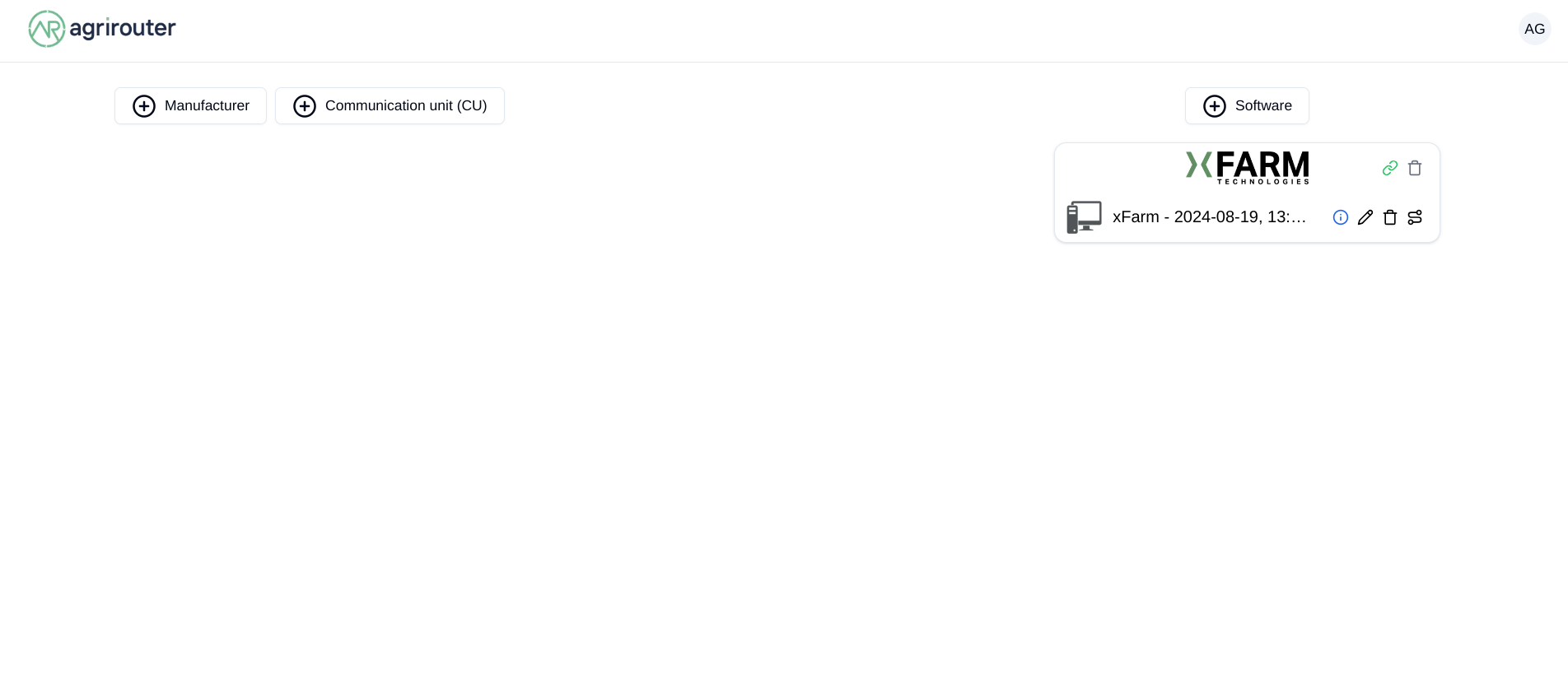 Figure 1. User Interface for End Users
Developers
A developer account has all the features of an end-user account.
| | |
| --- | --- |
| | There is only one developer account needed per company. Testing the app can and should be done from ordinary end user accounts. |
Additionally, developers can manage their own applications:
Create new applications

Modify the information of the application like name, description or icon

Add new software versions for certification

Manage the required capabilities of the application

Block specific endpoints, e.g. to avoid abuse of applications

Replay Endpoint Records

Export metrics of agrirouter usage for billing and statistical purposes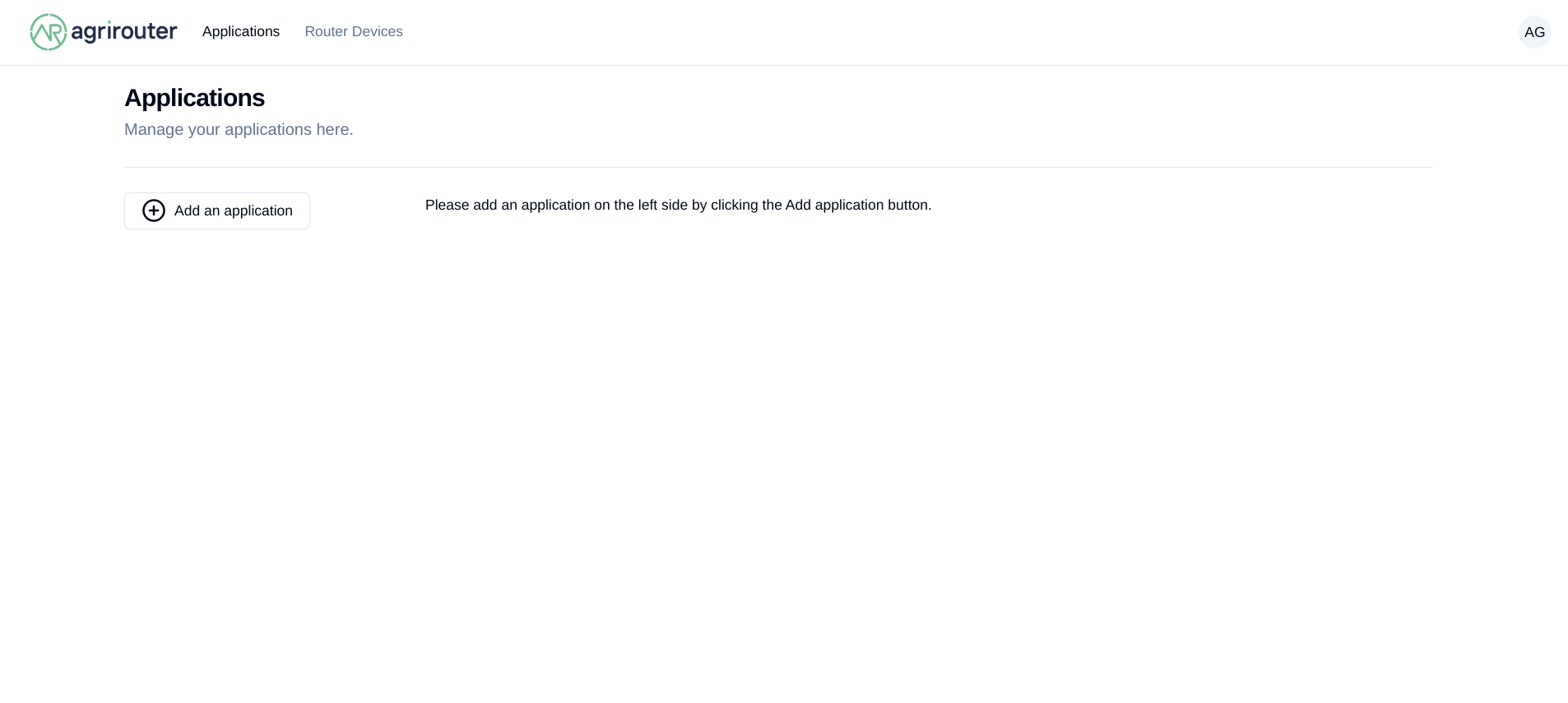 Figure 2. User Interface for Developers